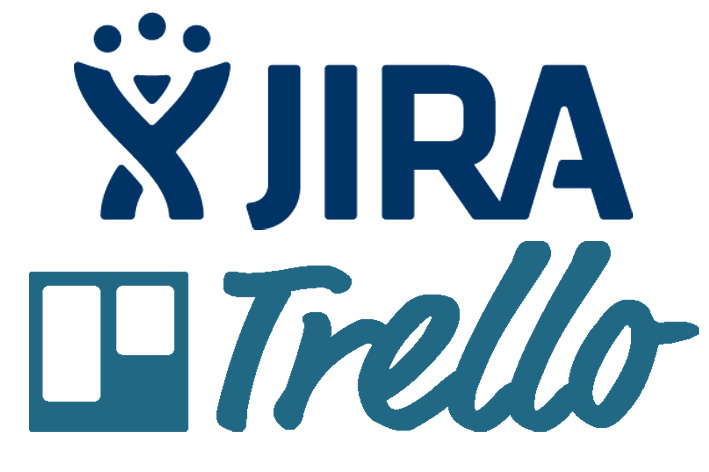 Jira and Trello, perfect for you. (Who are you again?)
---
More than a little while ago now, I evaluated a number of online tools that might be used to manage backlogs and iterations online. There's about seven million of these tools, all with their own slant on the process, and how it can work online.
We eventually settled on Agile Buddy but later went with Greenhopper on Jira, for it's greater backlog management and ticketing capabilities.
Jira is FULL ON. For those of you not residing in Australia, "Full on" is an expression that describes something which is . . . . full on! There may be better descriptions elsewhere online.
It's a behemoth, with endless possibilities for workflow design and management, reporting, sign off, issue tracking, custom status tracking, the lot. It has configurable issue types, hundreds of paid and unpaid plugins, customizable notifications, dashboards, event triggers, DIY forms, context and status driven screen presentation, an editable UI, unlimited tagging, even it's own query language. I am getting dizzy writing this stuff!
When overlaid with Greenhopper, it gains Scrum and Kanban capabilities, including backlog management, estimation facilitation, sprint planning visibility, custom boards and support for different user type configuration relating to features (if you want a product owner to be able to schedule a story, but not a developer for example).
I love it. I can see everything, at all times. I know what's going on with every backlog, across all products and teams, and all sprints. I can trawl through the recorded logs (built in!) of every event related to a bug or story, and read its entire life story. For managing enterprise level software development operations, I give Jira my unconditional stamp of approval!
Just be ready to work hard at it.
The depth of the product, and the number of workflow possibilities it presents do not come without some substantial ramp up overhead. You'll need to learn this product. I don't find the admin interface particularly intuitive, but I've learned to appreciate the flexibility it gives me to build my own dream workflow tool, and the total control I have over almost every aspect of its use. For mine, it's exactly what's needed if your show involves large numbers of developers, designers, testers, salespeople, support staff, product owners/managers, customers, board members, all seeking to collaborate and requiring visibility across the enterprise.
It's just that while I love Jira, I'd say that I was a good month from being useful in administering the product, from the time I started looking at it. A month.
That's cool, if you your needs are described above, but what if you're a lean, mean, no money, no bullshit start up, trying to Scrum your way to a minimum marketable?
At the other end of the scale is the beautiful Trello. I couldn't make it work for our needs 12 months ago, but I wanted to give it a wrap now, just because I know I should.
I won't give you a run down on Trello here. If you haven't heard of Trello, then you haven't been paying attention. (All you A.D.D. sufferers – read this)
Trello has been growing. What started as a no fuss, list driven action board is now a no fuss, list driven action board. What I mean is, that while its feature set has expanded, it remains true to it's original vision, and a very easy tool to use and to learn. If it's not essential, it's not here.
Whilst I abandoned my efforts to use it with our scrum teams, I should point out immediately, that Trello is not designed as a scrum tool. I'm sure the developers could care less about the product's ability to satisfy my scrum needs. Fair enough too. They've got a great task management and collaboration tool going (I mean great!) with far greater applications than just dev management. Still, I reckon the scrum box can be ticked now too.
In recent months, Trello has added great features like card copying, and the ability to move cards between boards. With regard to pure scrum, the only thing that I think Trello no longer provides out of the box is sizing. There's no way to store a size estimate in the card. It was the one thing I couldn't find a reasonable solution to in order to consider it for managing scrum.
Now though, thanks to a Chrome plugin call Scrum for Trello (funnily enough), you can. Sort of anyway. A story point estimate is just stored in the name, and displayed nicely on the card when viewing the board. The plugin makes each column display the total number of story points it contains.
That'll do. It's made by a Dutch crowd called Q42. Because I like their plugin, I have not provided a link to their web site, as doing so might cause you to visit it. It's gross.
Of course, reporting and all that good Jira stuff's not there, but that might be good for you. Less features, less fuss. You get what you pay for (Trello is FREE!). I had decided during my evals that I was prepared to manually create burn charts – otherwise, count those as missing too (Here's a company that's made a burnchart tool for Trello, but I have not tried it)
I've seen reviews of Trello that describe it as being based on Kanban, but I disagree with that. It's a task list tool that allows you to make lists-of-lists. That's it. There's no limitation of work in progress, no process support. Just lists-of-lists. It's a fantastic piece of software, and it can be adapted to suit any number of activity management scenarios, as a general purpose task tracker. It's not a Kanban tool, a Scrum tool, or anything else but Trello.
The Wrap
This has been a brief personal opinion piece, on both Jira and Trello, specifically as online scrum tools, and they're both great in the view of this little black duck.
In short, if you are BMW, Yahoo, the BBC, P&G or Adobe (the first 5 logos on the Jira customer page) then you've got your thing. On the other hand, if you are part of a company or team that has less than 10 users and not much dough, then so do you!
Dive in.