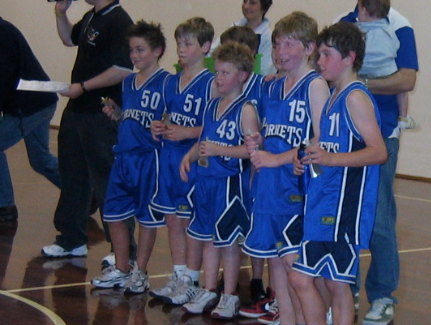 Local sport – Melbourne's fabric
Local sport – Melbourne's fabric
---
Melbourne people tend to love Melbourne, that's why they stay! And, there's a million reasons to love the place, depending on what you are into. I believe though, that for most of us, it comes down to community.
Now, I won't paint Melbourne as any kind of utopian altruistic Nirvana, we have our problems for sure, but there's definitely a culture of involvement. The opportunity to become involved is exemplified well by the countless local sporting groups that exist here, and their popularity.
Everybody in the world knows that sport is good for your. Get the heart rate up, interact with people, clear the mind, all that. We take it to another level here though.
Let's take basketball as an example. Basketball is an international sport, dominated by the nation of its invention, the USA. Australia punches well above its weight in international competition, thanks to the massive groundswell of junior participation.
Every summer, Eltham Basketbll Club (in a suburb of Melbourne) arranges the largest junior basketball tournament in the world. Almost 1000 teams, more than 8000 competitors, and 20,000 spectators. Every participant is below the age of 20.
At a senior level, the national competition is far from the world's strongest. The very best Australian talent goes overseas, to ply their trade with the best. The gold is more local. Melburnians can see semiprofessional basketball, every weekend of the season, for a five dollar entry fee, right at the end of their street.
Leagues like the Big V and SEBL have a great brand of basketball on display, and the heros are truly local. Teams at this level can afford one or two imported players, to supplement the Melbourne talent. Talking to an American guy that plays with a club near me underlined how lucky we are.
After a promising high school and journeyman college career, it was clear that he would not be good enough to play in a league like the NBA. The second and third tier professional leagues in the States were probably out of reach too, but even then, the very best players earn less than the average American wage from basketball.
Travelling to Australia to get some experience living abroad seemed a good option, and he had a successful 12 month stint in Melbourne, returning home two years ago. Admittedly, he was never going to retire on his Aussie coin, but he he gained a lot of friends and valuable playing/work experience. Once home, he pursued a career in coaching, landing himself two years work as a college-level assistant coach.
Now he's back.
In the two years that had spent back in the States, he didn't play a single game of basketball. There simply wasn't an opportunity. Unless you play at college, or at the highest level professionally, there are no teams for you. Serious basketball on a suburban scale does not exist in the US, the home of the game.
Here in Melbourne, it is the most popular form of sport. Basketball, soccer, netball, and even the mighty Australian football are all bigger in terms of local participation and attendance than their major leagues.
It's about convenience and community. There's sense of belonging in local sport that Melburnians definitely crave. I know we're not unique in this, and that a "sense of community" is probably a basic human desire. But I've never been anywhere, (and I've been some places) where that emotion was focussed so universally on sport.
Melbourne is often referred to as "the world's sporting capital", mainly when describing the city's support for major sporting events like the Australian Tennis Open, the Melbourne Grand Prix, Presidents cup golf etc, but I believe that it is our tremendous, built in love for non-elite sport that really earns us this title. It's a big part of who we are.