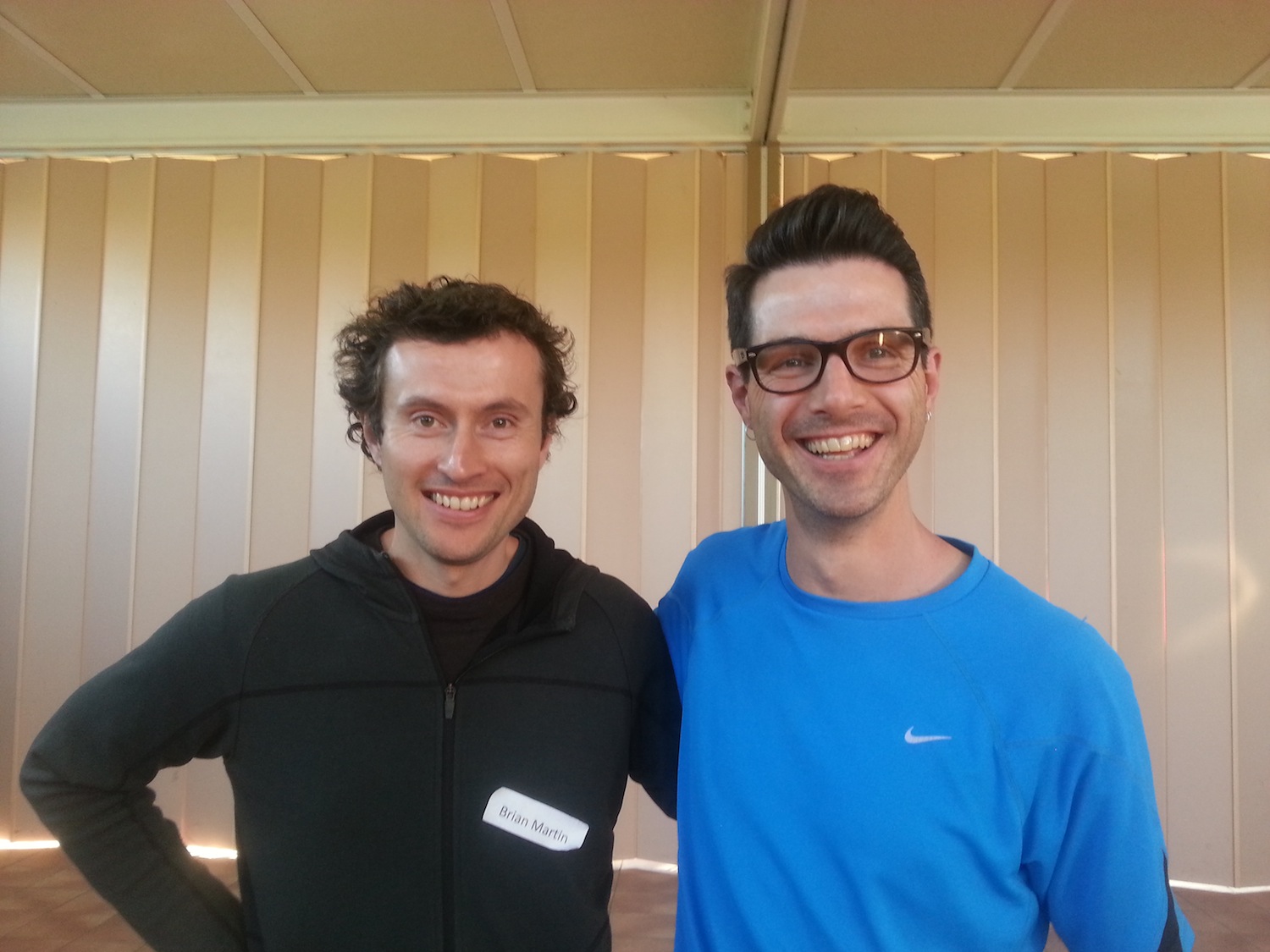 I'm not the Messiah! I'm Brian
I'm not the Messiah! I'm Brian
---
I've had a big week.
Last Sunday I attended an athletics coaching course, run by Athletics Victoria, and as often happens, the highlight was the people I got to meet.
I met a fascinating bloke from Bendigo, who's hobby is gold prospecting. He travels the country looking for the yellow stuff, and tells stories of dodgy partnerships, lost fortunes and incredible luck . . . and he's a runner.
I met an incredibly brave woman, who spoke unwaveringly of preparing for life after what will be the loss of her terminally ill husband. Her story is humbling and inspirational, and it involves her children, her gutsy bloke and an amazing journey to a better understanding of life . . . . . and she's a runner.
I met the coordinator of a little aths program with 400 kids in it! She's got 14 coaches, heaps of associated admin people and everyone's a volunteer . . . and she's a runner.
But you know who else I met? You know who else I met???!!!!
I met Brian!
I sat reading the paper in the aths club rooms, Sunday morning. The door opened to admit an auric stream of light and a peaceful mist. I think I heard orchestral music in the distance too, but that's not important, for emerging from the mist, was the man himself. A figure so strangely familiar, despite the fact that we'd never met.
As luck would have it, Brian Martin was one of the course facilitators. Of course I barreled him a lunch time, to let him know just how much his book had changed my running (and hence my life!) and that I was his number one fan. Predictably, Brian inched slowly away, to no doubt consult Google for details of Victoria' anti-stalking laws. He was diligent and forthright in his delivery of the course material, and conducted himself in an admirably professional manner. I conducted myself like a school boy.
I breathlessly described this chance meeting to a running friend the next day. She said (very accurately) "Wow! That'd be like me meeting Robbie Williams!" Of course I know that Brian could enhance even Robbie's act, by improving his dancing technique with a few glute-strengthening exercises, so it's a bit better than meeting Robbie Williams, actually!
In a nutshell, he's a decent enough bloke, he's making a crust from his running advice, and good on him . . . he's a runner too.
It was good to meet a (albeit obscure) hero of mine, but at the end of the day, he's just another great person I've met through running. It's a long line of folks too. They've been marketers and sparkies, Mums, computer programmers, museum workers, teachers, CEOs, accountants, osteotherapists, footballers, dancers, school kids, Olympians, designers, chefs, comedians and karate experts . . . and they're all runners. We're not breaking any land speed records, but I'm interested in at least one thing they love, and that gives us some common ground to start a friendship from. They're interested in me too you see, because I'm a runner!
Thanks for Sunday Brian. Maybe I'll run into you again.