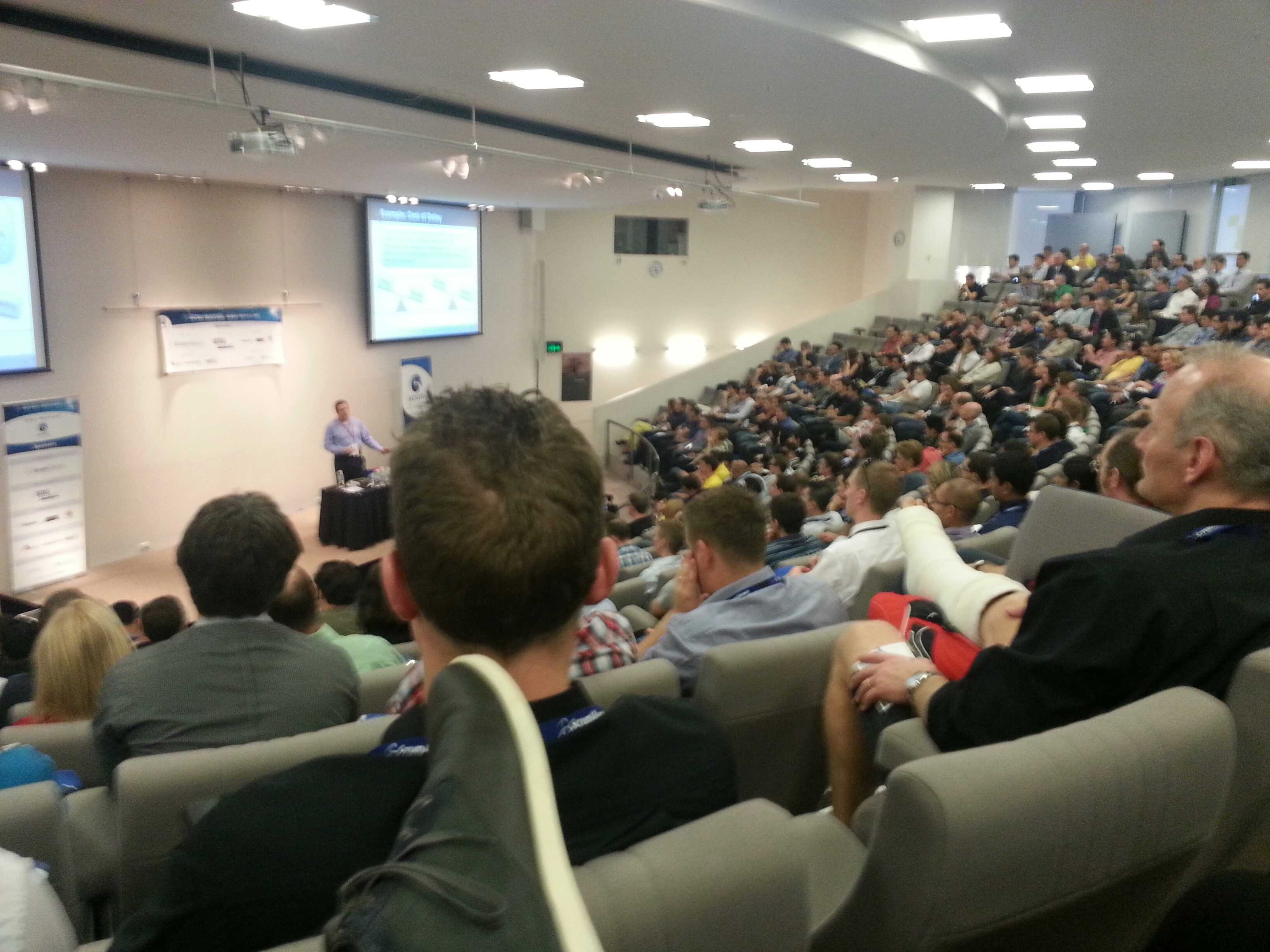 Scrum Australia Retrospective
Scrum Australia Retrospective
---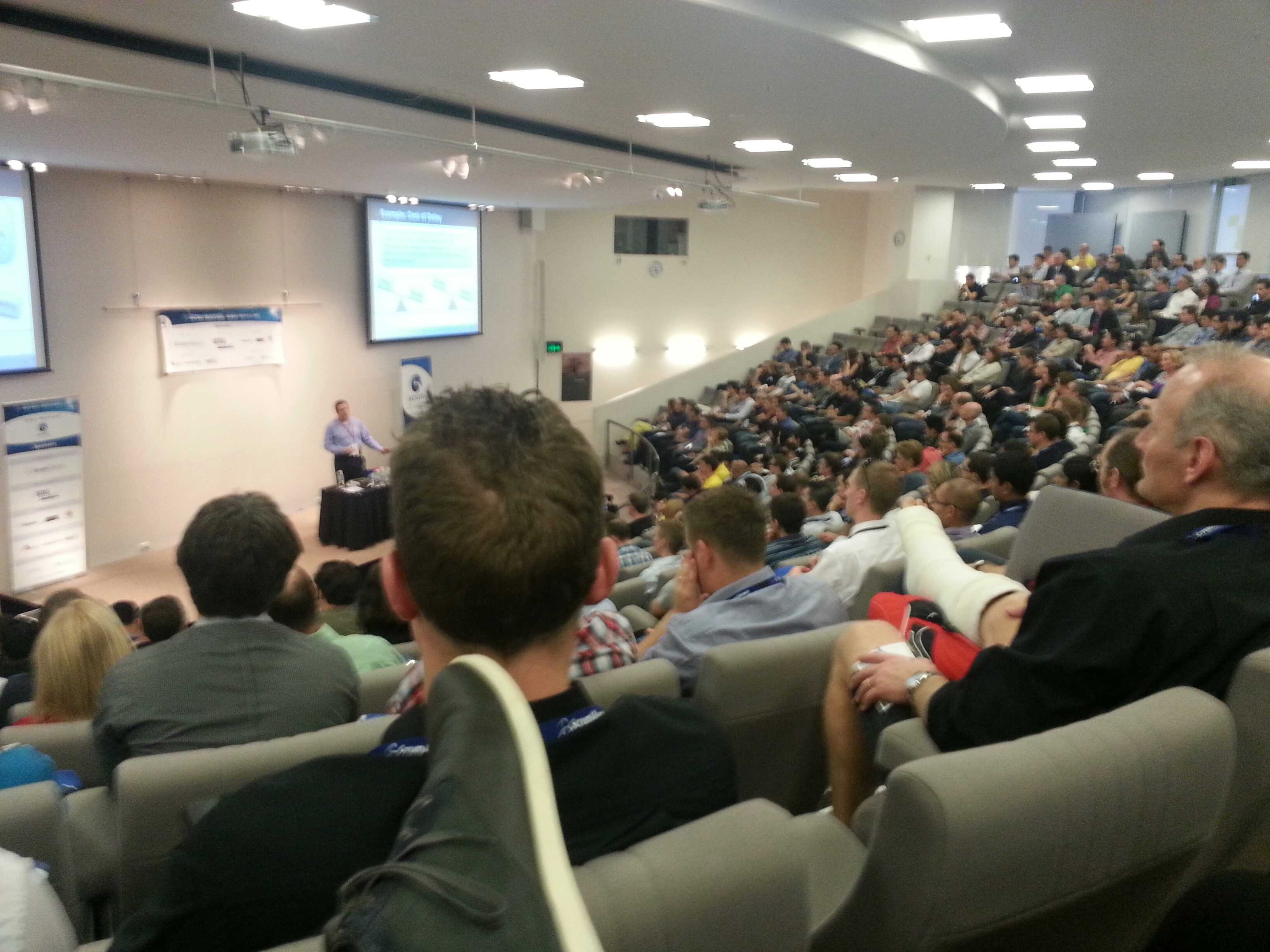 Scrum Australia has been and gone now, and as I've been absent from my blogging for a while, I thought I'd use the conference as a chance to get back in the swing.
Held in Sydney, the first Scrum Australia meeting was the work of a handful of dedicated volunteers, and their work was well rewarded by a great turn out. Speaking to a couple of the guys, it was clear that organising the show was an enormous strain on their professional and personal lives, and tested them and their friendships greatly. I want to extend again my thanks for their persistence.
I've been getting along to the local meetups a little more regularly lately, and they're great. Passionate people offering a little of themselves to others, so that there might be some growth for the whole group. The conference had a very similar feel. That community vibe that allows you to engage with strangers as if you've known them forever, because you have a hunch they "get" you.
The whole shebang lasted 2 days, and involved and included 4 streams of speakers, and open-space discussion frenzy (!), coaching sessions and just enough food/beer/cider to make some new friends. My hotel was a hilarious dive, but it was cheap and to be honest, it suited me down to the ground
Highlights
Kenny Rubin
Kenny is an American author and management trainer with a development background. His keynote address kicked the conference off in the best possible way, setting the tone for what followed. A respected agile author and educator, Kenny has recently provided the community his Scrum diagrams for open usage (if acknowledged) and he speaks from the same place of shared learning. This feeling was ingrained in the conversations and presentations that followed and Kenny both intrigued and captivated, focusing on finding a "common language" for finding the benefits of agility.
Kenny's book (Essential Scrum, A Practical Guide to the Most Popular Agile Process) is poorly named in my view. The title on the cover ( I know, never judge…) gives the impression that it's another basic Scrum introductory and for a while it is. But wait, there's more! After the usual roles, rules, artefacts stuff comes the book's real gold as Kenny explores planning and agile thought at enterprise level. His second talk focused on this (portfolio management) and was the most personally valuable presentation I attended.
No Cargo Cult Mentality
A criticism often leveled at the Scrum community is that they (we) can become too focused on the rules and rituals, expecting the same results to magically happen every time. I saw NONE of this in Sydney. The conference was not a Scrum club backslapping affair, but an exploration of ideas and approaches, using Scrum as a starting point. It was great to be immersed in that for a couple of days, with all kinds of lean thinking being discussed and kicked around.
Improvements
While I'm in retrospective mode, I really ought to offer some thoughts of what might have been better. I'm sure that we'll see Scrum Australia again, and I know those organisers will raise the bar even further.
Firstly, with four concurrent streams of speakers, it was of course impossible to see everything. There was some great Twitter action throughout the two days, and this led me to some envy as I watched enthusiastic tweets flowing from a talk I was not sitting in! This might easily be remedied with an effort to capture more (all?) presentations on video. $50 cameras would do the trick, as it's the content more than the quality that is important. I'd love to have been able to sit back after the event and catch any of the talks I missed, but others raved about on the event website.
I also think a chance was missed to communicate more through the website throughout the conference and since. A lot of people attended and there was some real "band camp" enthusiasm going! I'd bet that website traffic was never higher than during and just after the show and there've been no updates.
All in all, I think the Aussie Scrum Crowd can be very proud of itself, mainly for being more than just the Aussie Scrum Crowd. Personally, I think my presentation went over well (the Prezi is over here), and I'm really glad I took the trip to Sydney. I'll be looking forward to what I'm sure will be a second event in 2014.